"Summer in the city" (NYC, 07/09/2018)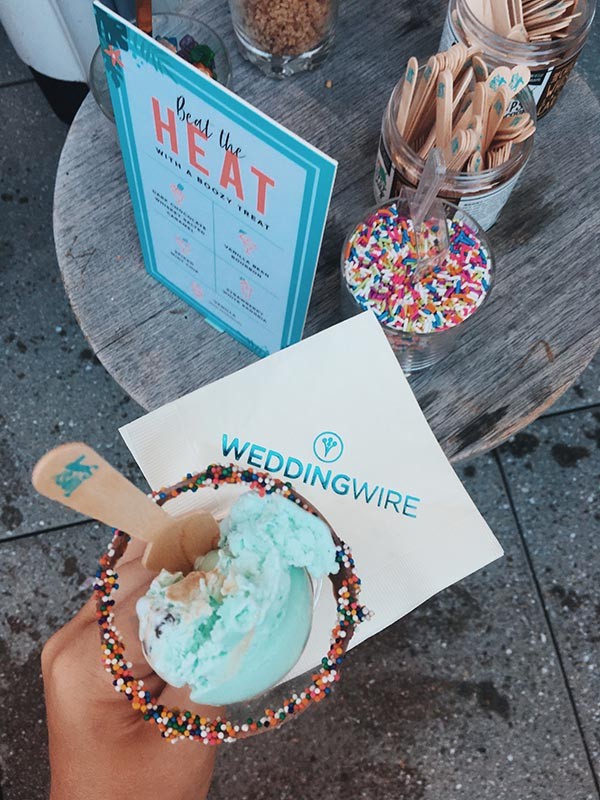 07.19.2018
Views: 663
It's been a while, guys. Hope you all were doing fine – and itching to see a new post from me.
Wanna know what I was up to lately? Here's the story.
As usual, last week I wasted no time as I treated myself to a great event called Summer in the City. It was organized especially for professionals in the NYC wedding industry. And turned out virtually beautiful – in both senses.
I got off on a bustling scene with several hundreds of wedding profs of all sorts. It was settled in the fanciest spot. The overall atmosphere of the meet-up was inviting as everyone was enjoying themselves and the PUBLIC Hotel, where the do took place.
Let me now say a word or two about the location itself. The PUBLIC Hotel boasts of an up-to-date event space, with plenty of room for participants to walk around and small-talk with each other. That day, its spacious terrace looked exactly like a tropical oasis. Seeing as we were located in the heart of Manhattan, this made a terrific impression!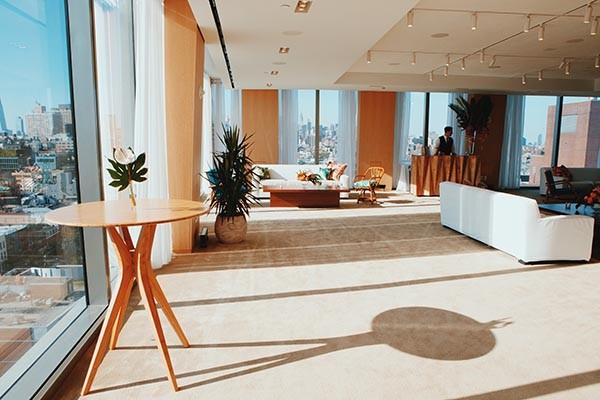 I was there with a Kristina Kostenko who's got her own wedding boutique (http://inunison.ru) so she took much interest in the event. By the way, I met her almost randomly on the Net and we have already shot a video commercial together. Now we keep in touch.

My acquaintance and I simply couldn't take our eyes off the decorations. You should've seen them! All so nifty and fresh, with lots of florals and potted plants around the place. It was the highlights of the event – a true celebration of Summer in a first-tier city. We were thrilled with a breathtaking sunset view outside – as well as with the warm up-lighting inside. The latter was so carefully positioned that it certainly cut the mustard. There was also a wooden bar laid out in clear structures and geometric purity. It was there that we indulged in some booze: in a form of specialty cocktails and fruity ice-cream.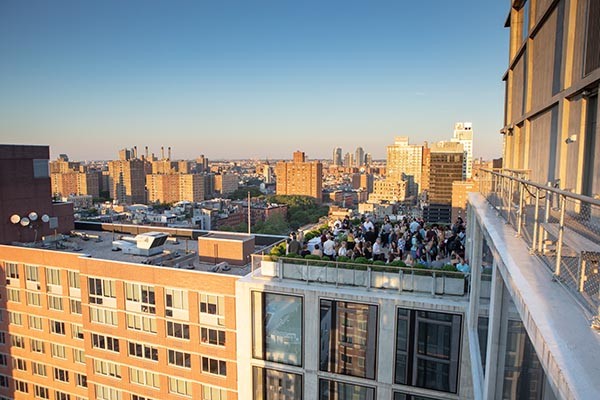 As you can see, preppy design was not all this party had on offer. I believe that now you're eager to know about our day program. Among some other corns was a photo booth with a floral studded macramé backdrop and a pink hipster velvet couch. I smiled at pillows with a banana leaf print that decorated the couch – these were particularly cool!

By the way, Kristina who I came to the party with happened to be not the only acquaintance of mine that evening. I also met Olga there, whom I got to know at the Immigrant Meeting. Both of the girls appeared to know quite a few fellows from their industry – so they connected me with photographers, camera men and the lot. There were many musicians there, too, a lot of them speaking Russian. Yet, I took a chance to practice my English with some English-speaking colleagues and discuss the event sphere in NY. No question, we had much to share: they had a lot to teach and I told them about the main Russian specifics of the industry.

Many thanks to the organizers of Summer in the City https://weddingwire.com: the team have harnessed all their energy to make such a sweet yet wholesome event. Hundreds of people, my word for it! After such a lay-off, I'm ready to weather any storm, if need be! Besides all the amusements and eye candies, the event gave us all an excellent chance to network.

Next time I'd love to be not only a guest but add professional value to the party. As you remember, I'm a proficient saxophone player, and I teach music as well. So, if you want a good music teacher (or a committed artist at your own party), I'm your man.
I have a feeling that tonight's gonna be a good night. And a new adventure won't take long.
I'll keep you posted.