The Neighbor Dread (tips on how to practice the Sax at home)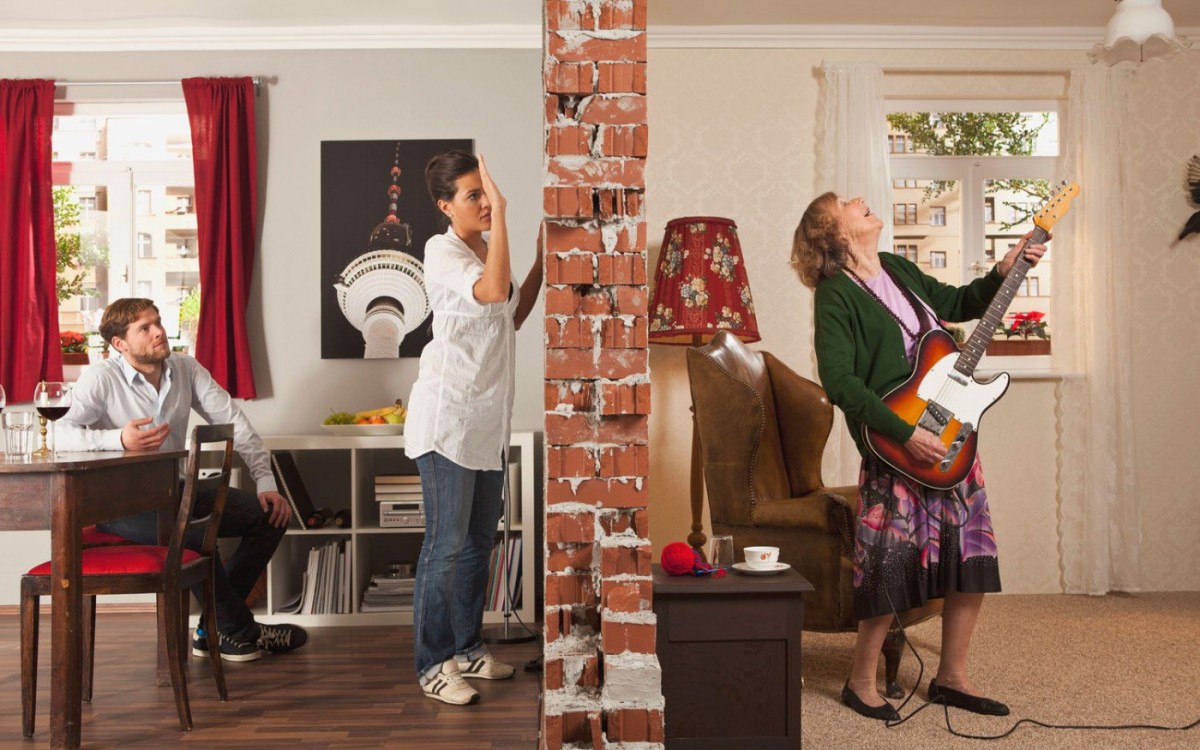 08.02.2018
Views: 1665
A quick announcement for you guys, just in case: I've set my hands to posting on saxophone classes. In these posts I give recommendations on how to master the instrument and also answer the most frequently asked questions. These questions are those my students ask me in class and on social networks as well.
And so today I'd like to speak my mind on fears connected to one's neighbors. More often than not musicians are afraid of playing music loudly at their own place – or in the office – as they don't want to disturb their neighbors with all that noise. Or it may even give up playing at their premises and use that as an excuse for not training for my classes.
You may be interested why on Earth I am giving tongue to that. So here's the answer.
If a saxophonist, a newbie in particular, always tries to hide, play more quietly and feels embarrassment and fear, it will be close to impossible for them to develop the skill needed in a right way. Since all that will inevitably lead to inhibitions of all sorts: physiology issues including improper breathing, which is the core and the backbone in playing the winds, coupled with psychological ones – for example, a fear of playing real bad and strike out, to say nothing of someone's displeasure.
This is why I strongly advise you against training to play the sax in such limited conditions. And there is always a way out. The first point to make here is that you'll never know unless you give it a go. Fat chances are no one will ever argue. As far as my practice shows, at times neighbors even supported and encouraged newly-made musicians. And, for example, when, during my stay in Moscow, I gave sax at home, my nabes turned out quite tolerant. While, if you please, it could be up to 7 or 8 classes a day! And if, actually, they start to get excited, why don't you at least try to cut corners – and, for one thing, agree on specifics hours for you to play. I'm more than sure that any sane person would always cooperate. The main thing here is to avoid being at loggerheads!
Also, there exists an option to set up a sound absorbing system of a kind. To-date, there are plenty of materials that are capable of quieting. There's even so much as special booths covering several square feet, which largely absorb sound frequencies.
If my all means there's no likelihood you can crack the problem by peaceful means, my advice is to look for a rehearsal room. Today, you can find some even in a potty little town. And of course you don't need to pay through your noise as there are pretty affordable options on display. In this case, you are not going to bother anyone. To add to that, a musical studio boasts of a great virtue: usually they provide you with top-quality in-house sound equipment there.
I am also in the know of some jokes when my trainees were studying in a park or in the woods. Look, there's more than enough room for inspiration!
And the last as well as the least option here is to train in a car. Truth be told, I'm not really for this way out as you'd better be playing upright. Yet, if that's the last resort, you do it.
In a nutshell, here are the major takeaways:
If you happen to study playing the sax, get your kick out of it and don't be shy;
If this doesn't work out, choose any other option to make you feel free – just don't make bones of it.