Live music for the Wedding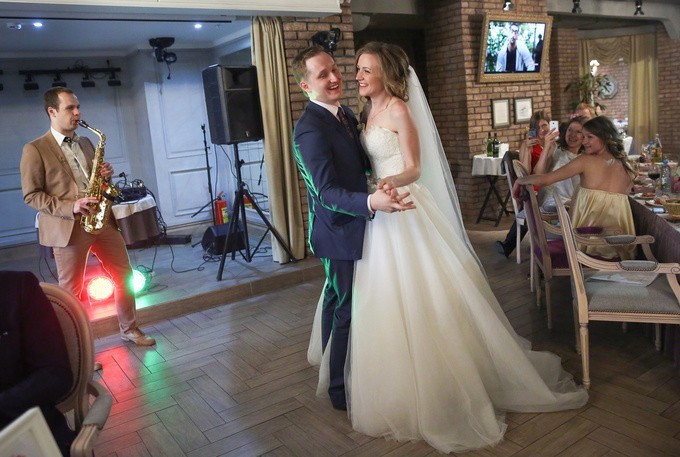 05.19.2018
Views: 1492
Why should one order a live music performance for their wedding? For many of us, this is self-explanatory. However, I understand those of you who are still in two minds: as to whether invite a professional saxophonist to your marriage or not. So, I will now elaborate a bit on the main advantages of live play.
First and foremost, this is true and unfiltered emotions that flow around when people hear music played live. It is just natural: through musical vibrations I radiate this much passion and tenderness. Thus, I can hardly imagine you and your guests listening, watching and feeling that – and staying impartial, senseless! In actual fact, it does not matter what genre or style I stick to. The freedom to select tunes and make up your own repertoire – or choose one of my tried-and-true sets – is always yours.
The second reason for treating your good company to a delicious dope of vibrant sounds is, of course, status. It is common knowledge how far back into the old days people started inviting musicians to their festivities. In fact, it has always been normal practice, though affordable for a limited number of particularly well-off people. Fortunately enough for us twenty-first-century people, live sax has become much more reasonable at price.
Where this idea has just brought us is the third merit of saxophone music at any event – a wedding, in particular. Apparently, it is quite a smart investment. So, on the one hand, I strongly advise you against cutting corners and reaching out to the cheapest offer on market. There is no such thing as a free lunch, and a well-versed musician has never been a bargain. On the other hand, please do not doubt that having a devoted player performing even for 30 minutes – at your wedding reception, for instance – is worth it. Add great pictures and videos to your people's party emotions – and multiply all a couple of times! And you will get the real wedding equation.
Not only can I entertain your guests during breaks when your wedding host takes a breath (if you have a host). I can easily intertwine melodies into any important happening at your wedding party.
It can be your wedding reception; your first newly-wed dance; your mobile registration; your marriage ceremony in church. To say nothing about the day of your proposal or pilot pre-wedding dinner within your extended family. Even accompanying your carriage procession is an option!
Needless to say, in order to have everything running smoothly – and we would not have it any other way, – we need to arrange a meeting, you and I, to discuss all the nitty-gritty detail of the upcoming wedding. Undoubtedly, the meeting should be held long in advance.
The key moment is that there is no ready-made template in existence. And everything will be tailor-made specially for you, no matter how big and costly your order is.
There are also extra options I will be happy to put on offer. In case that you need my help in key-turn high-end wedding planning.
So do hesitate no more. Contact me straight away or leave your details in this form.
My articles